Elizabeth Krumbach Joseph's public journal about Linux, sysadmining, beer, travel, pink gadgets and her life in the city where little cable cars climb halfway to the stars.
Updated: 26 min 2 sec ago
This year has pretty much been consumed by travel and events. I'll dive into that more in a wrap-up post in a couple weeks, but for now I'll just note that it's been tiring and I've worked to value my time at home as much as possible.
It's been uncharacteristically wet here in San Francisco since coming home from Jamaica. We're fortunate to have the rain since we're currently undergoing a pretty massive drought here in California, but I would have been happier if it didn't come at once! There was some flooding in our basement garage at the beginning (fortunately a leak was found and fixed) and we had possibly the first power outage since I moved here almost five years ago. Internet has had outages too, which could be a bit tedious work-wise even with a back up connection. All because of a few inches of rain that we'd not think anything of back in Pennsylvania, let alone during the kinds of winter storms I grew up with in Maine.
On Thanksgiving I got ambitious about my time at home and decided to actually make a full dinner. We'd typically either gone out or picked up prepared food somewhere, so this was quite a change from the norm. I skipped the full turkey and went with cutlets I prepared in a pan, the rest of the menu included the usual suspects: gravy, stuffing, mashed potatoes, cranberry sauce, green beans and rolls. I had leftovers for days. I also made MJ suffer with me through a Mystery Science Theater 3000 Turkey Day marathon, hah!
I've spent a lot of time catching up with project work in the past few weeks. Following up on a number of my Xubuntu tasks and working through my Partimus backlog. Xubuntu-wise we're working on a few contributor incentives, so I'm receiving a box of Xubuntu stickers in the mail soon, courtesy of UnixStickers.com, which I'll be sending out to select QA contributors in the coming months. We're also working on a couple of polls that can give us a better idea of who are user base is and how to serve them better. I also spent an afternoon in Alameda recently to meet with an organization that Partimus may partner with and met up with the Executive Director this past weekend for a board meeting where we identified some organizational work for the next quarter.
At home I've been organizing the condo and I'm happy to report that the boxes have gone, even working from home means I still have too much stuff around all the time. MJ took some time to set up our shiny new PlayStation 4 and several antennas so our TV now has channels and we can get AM and FM radio. I'll finally be able to watch baseball at home! I also got holiday cards sent out and some Hanukkah lights put up, so it's feeling quite comfortable here.
Having time at home has also meant I've been able to make time for friends who've come into town to visit lately. Laura Czajkowski, who I've worked with for years in the Ubuntu community, was recently in town and we met up for dinner. I also recently had dinner with my friend BJ, who I know from the Linux scene back in Philadelphia, though we've both moved since. Now I just need to make more time for my local friends.
The holiday season has afforded us some time to dress up and go out, like to a recent holiday party by MJ's employer.
Plus I've had the typical things to keep me busy outside of work, an Ubuntu Hour and Debian Dinner last week and the Ubuntu Weekly Newsletter which will hit issue 400 early next year. Plus, I have work on my book, which I wish were going faster, but is coming along.
I have one more trip coming this year, off to St. Louis late next week. I'll be spending few days visiting with friends and traveling around a city I've never been to! This trip will put me over 100k miles for the calendar year, which is a pretty big milestone for me, and one I'm not sure I'll reach again. Plans are still firming up for how my travel schedule will look next year, but I do have a couple big international trips on the horizon that I'm excited about.
It's December 7th, which marks 10 years since my father passed away. In the past decade I've had much to reflect on about his life.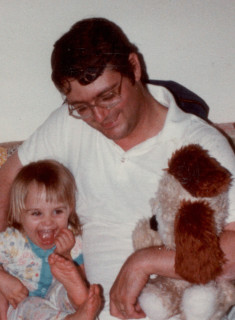 When he passed away I was 23 and had bought a house in the suburbs of Philadelphia. I had just transitioned from doing web development contract work to working various temp jobs to pay the bills. It was one of those temp jobs that I went to the morning after I learned my father had passed, because I didn't know what else to do, I learned quickly that people tend to take a few days off when they have such a loss and why. The distance from home made it challenging to work through the loss, as is seen in my blog post from the week it happened, I felt pretty rutterless.
My father had been an inspiration for me. He was always making things, had a wood workshop where he'd build dollhouses, model planes, and even a stable for my My Little Ponies. He was also a devout Tolkien fan, making The Hobbit a more familiar story for me growing up than Noah's Ark. I first saw and fell in love with Star Wars because he was a big scifi fan. My passion for technology was sparked when his brother at IBM shipped us our first computer and he told me stories about talking to people from around the world on his HAM radios. He was also an artist, with his drawings of horses being among my favorites growing up. Quite the Renaissance man. Just this year, when my grandmother passed, I was honored received several of his favorite things that she had kept, including a painting that hung in our house growing up, a video of his time at college and photos that highlighted his love of travel.
He was also very hard on me. Every time I excelled, he pushed harder. Unfortunately it felt like "I could never do good enough" when in fact I now believe he pushed me for my own good, I could usually take it and I'm ultimately better for it. I know he was also supremely disappointed that I never went to college, something that was very important to him. This all took me some time to reconcile, but deep down I know my father loved my sisters and I very much, and regardless of what we accomplished I'm sure he'd be proud of all of us.
And he struggled with alcoholism. It's something I've tended to gloss over in most public discussions about him because it's so painful. It's had a major impact on my life, I'm pretty much as text book example of "eldest child of an alcoholic" as you can get. It also tore apart my family and inevitably lead to my father's death from cirrhosis of the liver. For a long time I was angry with him. Why couldn't he give it up for his family? Not even to save his own life? I've since come to understand that alcoholism is a terrible, destructive thing and for many people it's a lifelong battle that requires a tremendous amount of support from family and community. While I may have gotten genetic fun bag of dyslexia, migraines and seizures from my father, I'm routinely thankful I didn't inherit the predisposition toward alcoholism.
And so, on this sad anniversary, I won't be having an drink to his life. Instead I think I'll honor his memory by spending the evening working on one of the many projects that his legacy inspired and brings me so much joy. I love you, Daddy.
Back in April, the OpenStack Infrastructure project create the Infrastructure User Manual. This manual sought consolidate our existing documentation for Developers, Core Reviewers and Project Drivers, which was spread across wiki pages, project-specific documentation files and general institutional knowledge that was mostly just in our brains.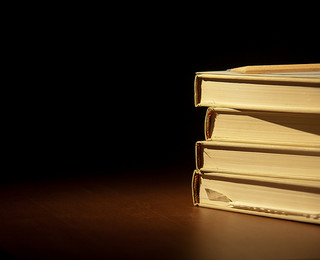 In July, at our mid-cycle sprint, Anita Kuno drove a push to start getting this document populated. There was some success here, we had a couple of new contributors. Unfortunately, after the mid-cycle reviews only trickled in and vast segments of the manual remained empty.
At the summit, we had a session to plan out how to change this and announced an online sprint in the new #openstack-sprint channel (see here for scheduling: https://wiki.openstack.org/wiki/VirtualSprints). We hosted the sprint on Monday and Tuesday of this week.
Over these 2 days we collaborated on an etherpad so no one was duplicating work and we all did a lot of reviewing. Contributors worked to flesh out missing pieces of the guide and added a Project Creator's section to the manual.
We're now happy to report, that with the exception of the Third Party section of the manual (to be worked on collaboratively with the broader Third Party community at a later date), our manual is looking great!
The following are some stats about our sprint gleaned from Gerrit and Stackalytics:
Sprint start
Patches open for review: 10
Patches merged in total repo history: 13
Sprint end:
Patches open for review: 3, plus 2 WIP (source)
Patches merged during sprint: 30 (source)
Reviews: Over 200 (source)
We also have 16 patches for documentation in flight that were initiated or reviewed elsewhere in the openstack-infra project during this sprint, including the important reorganization of the git-review documentation (source)
Finally, thanks to sprint participants who joined me for this sprint, sorted chronologically by reviews: Andreas Jaeger, James E. Blair, Anita Kuno, Clark Boylan, Spencer Krum, Jeremy Stanley, Doug Hellmann, Khai Do, Antoine Musso, Stefano Maffulli, Thierry Carrez and Yolanda Robla